---
NCTB বিজ্ঞান অনুশীলন বই (Science Exercise Book) Book | Class Seven (সপ্তম শ্রেণি) 2023 বই | PDF Download
Updated: 31st July, 2023
---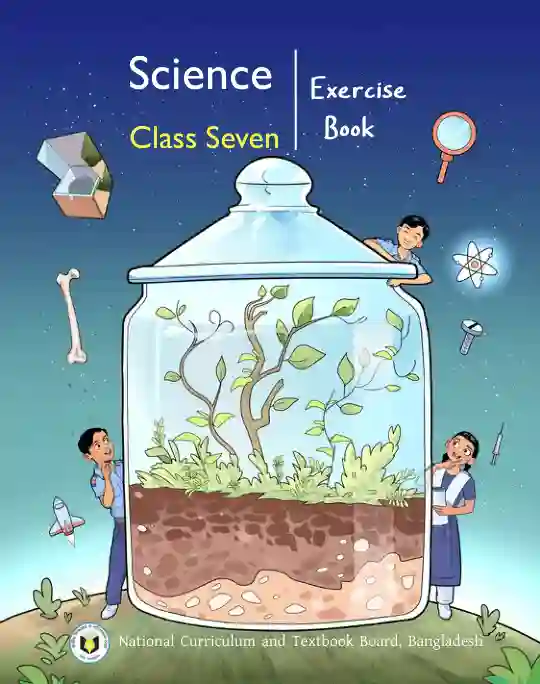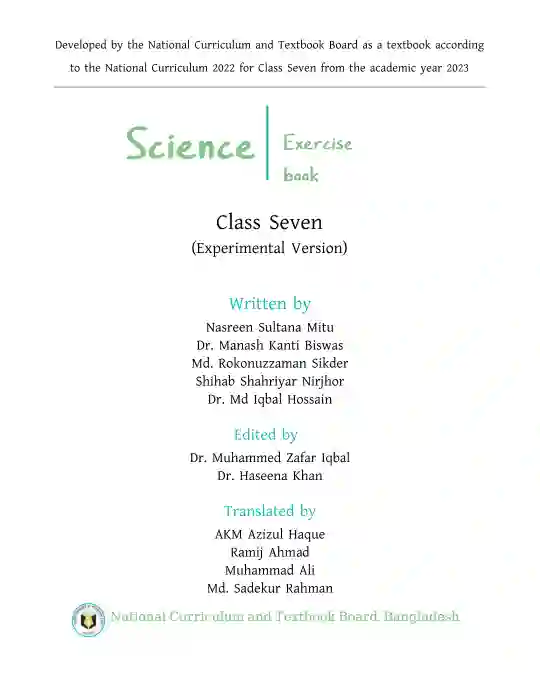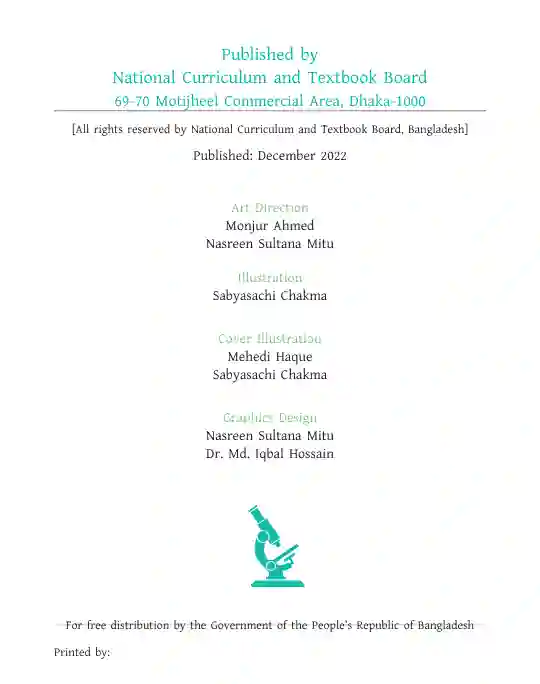 Book Description: NCTB Science Textbook for Class Seven
The "NCTB বিজ্ঞান অনুশীলন বই Textbook for Class Seven (সপ্তম শ্রেণি)" is a comprehensive science textbook published by the National Curriculum and Textbook Board (NCTB) of Bangladesh.
The book is designed to provide students with a solid foundation in science education, preparing them for the ever-changing world and the challenges and opportunities it presents. It aims to develop a competent generation equipped with knowledge, skills, values, vision, positive attitude, sensitivity, adaptability, humanity, and patriotism.
Authored and edited by a team of experts, including Monjur Ahmed, Nasreen Sultana Mitu, Sabyasachi Chakma, Mehedi Haque, and Dr. Md. Iqbal Hossain, the textbook covers various topics relevant to the seventh-grade curriculum. The content is presented in an experiential and engaging manner, connecting scientific concepts to real-life phenomena and events.
The textbook also takes into consideration the diverse needs of students, including those with special needs, and addresses issues like gender, ethnicity, religion, and caste. It undergoes regular revisions and development to ensure its effectiveness and alignment with the changing educational landscape.
The book includes chapters on a wide range of subjects, such as crops, substances, cells, solar cooking, neighbors in nature, toys fair, terrariums, earthquakes, science fiction, dinosaur fossils, digestion, adverse nature, and more. Each chapter provides comprehensive information and practical activities to enhance students' understanding and experiential learning.
This textbook is an essential resource for students studying science in the seventh grade. It serves as a guide and reference for their science education throughout the year. With its emphasis on hands-on learning and real-world applications, the book aims to make science education enjoyable and meaningful for students.
Published by the NCTB, this textbook is intended for free distribution by the Government of the People's Republic of Bangladesh. It is part of the ongoing efforts to modernize the education system and foster the development of a competent and knowledgeable generation.