---
NCTB জীবন ও জীবিকা (Live and Livelihood) Book | Class Six (ষষ্ঠ শ্রেণি) 2023 বই | PDF Download
Updated: 31st July, 2023
---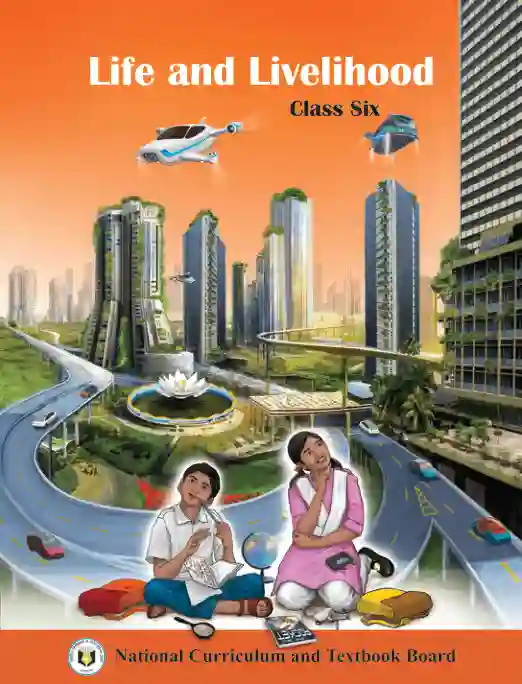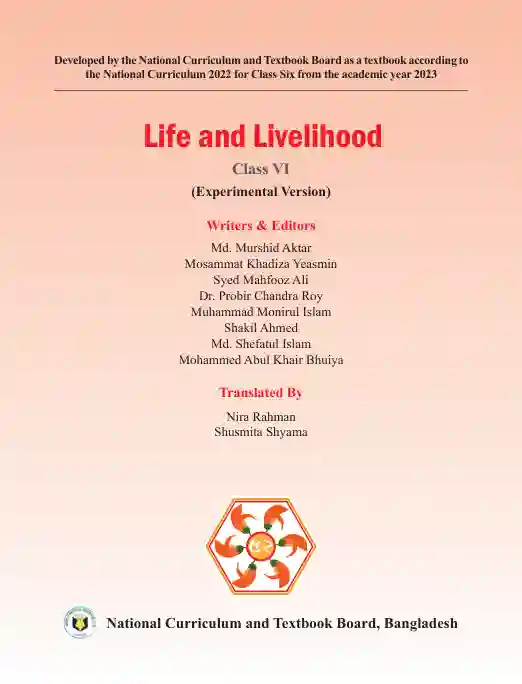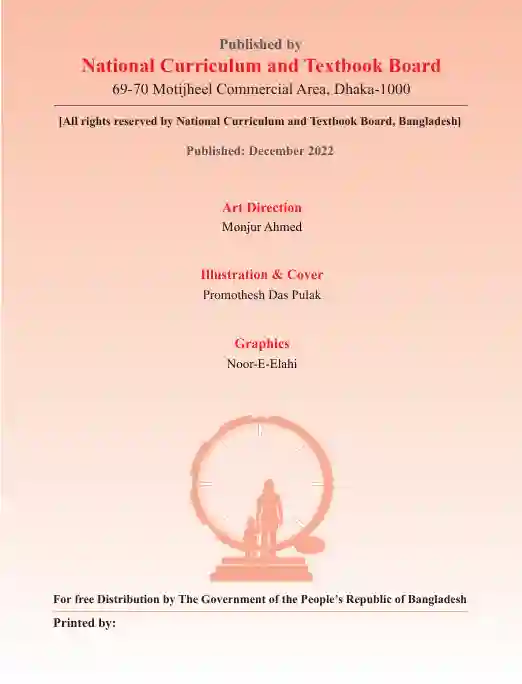 Book Description:
"NCTB জীবন ও জীবিকা Textbook for Class Six (ষষ্ঠ শ্রেণি)" is a comprehensive textbook developed by the National Curriculum and Textbook Board of Bangladesh. This textbook is designed as per the National Curriculum 2022 for Class Six and is targeted for the academic year 2023. It has been written and edited by a team of experienced writers and editors, including Md. Murshid Aktar, Mosammat Khadiza Yeasmin, Syed Mahfooz Ali, Dr. Probir Chandra Roy, Muhammad Monirul Islam, Shakil Ahmed, Md. Shefatul Islam, and Mohammed Abul Khair Bhuiya. The book has been translated by Nira Rahman and Shusmita Shyama.
The "NCTB জীবন ও জীবিকা Textbook" aims to provide students with knowledge and skills related to life and livelihood. The book has been developed keeping in mind the changing world and the need to adapt to the advancements in technology and employment opportunities. It covers various topics such as the concept of livelihood, the impact of technology on employment and lifestyle, challenges and opportunities in the modern world, sustainable solutions, and the development of skills for future livelihoods.
The textbook takes into consideration factors like gender, ethnicity, religion, caste, and special needs while providing a comprehensive and inclusive education. It focuses on creating global citizens with values, vision, positive attitude, adaptability, and patriotism. The book also aligns with Bangladesh's goal of becoming a developed country by 2041 and emphasizes the importance of education in achieving this goal.
The book is organized into different sections, including "Vision for Tomorrow," "Emergence of Occupation," "Financial Insight," "My Life, My Goal," "Many Hands Make Light Work," "Skill Course-2: Grafting," and "Pleasure in Work." Each section explores different aspects of life and livelihood and provides engaging content to make learning a lifelong experience.
The "NCTB জীবন ও জীবিকা Textbook for Class Six" is a valuable resource for students, educators, and parents who are looking to develop essential knowledge and skills related to life and livelihood. It encourages students to take responsibility for their own chores and personal duties while fostering a sense of joy and satisfaction in their work. With its well-researched content and interactive approach, this textbook aims to prepare students for the challenges and opportunities of the future.
(Note: The book description includes information about the authors and editors, as well as an overview of the book's contents if available.)