---
NCTB জীবন ও জীবিকা (Live and Livelihood) Book | Class Seven (সপ্তম শ্রেণি) 2023 বই | PDF Download
Updated: 31st July, 2023
---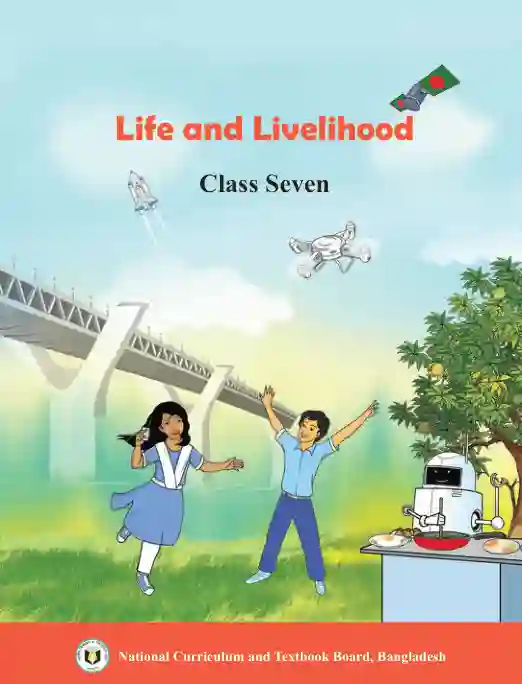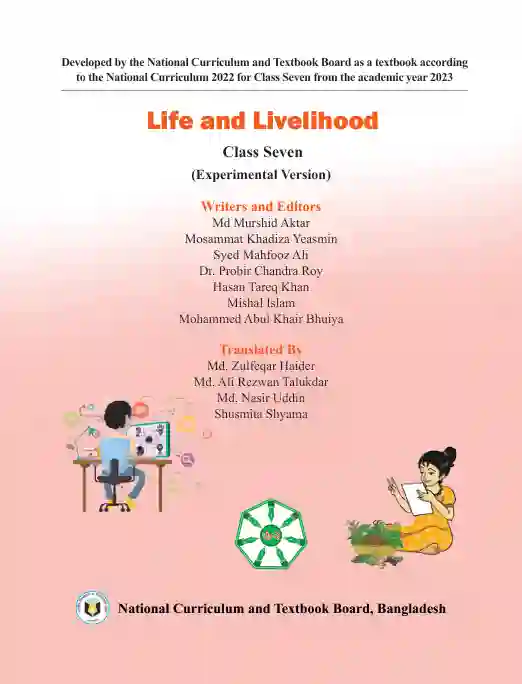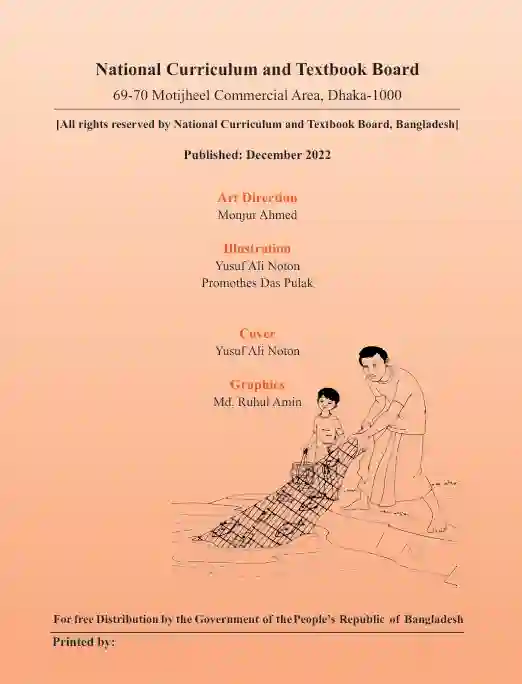 Book Description: "NCTB Life and Livelihood Textbook for Class Seven (Seventh Grade) by NCTB"
This textbook, "Life and Livelihood," is a part of the Class Seven curriculum developed by the National Curriculum and Textbook Board (NCTB) of Bangladesh. The book is aimed at providing comprehensive knowledge and skills to students in order to prepare them for the fast-changing world and future employment opportunities.
The book has been written by Md Murshid Aktar, Mosammat Khadiza Yeasmin, Syed Mahfooz Ali, Dr. Probir Chandra Roy, Hasan Tareq Khan, Mishal Islam, and Mohammed Abul Khair Bhuiya. It has been translated by Md. Zulfeqar Haider, Md. Ali Rezwan Talukdar, Md. Nasir Uddin, and Shusmita Shyama.
The curriculum has been designed in accordance with the National Curriculum 2022 and is planned to be implemented from the academic year 2023. The book covers various aspects of life and livelihood, providing a foundation for students to adapt to the ever-changing world.
The textbook emphasizes the importance of sustainable and effective solutions in transforming the large population of Bangladesh into a valuable resource. It aims to develop global citizens with knowledge, skills, values, vision, positive attitude, adaptability, humanity, and patriotism.
The "Life and Livelihood" textbook addresses the challenges and opportunities present in today's society, including economic development, climate change, air pollution, migrations, and ethnic violence. It also takes into consideration issues like gender, ethnicity, religion, caste, and special needs students.
With its authentic and experiential approach, the textbook connects students to real-life phenomena and events happening around them. Through engaging content, it aims to make teaching and learning more comprehensive and enjoyable, fostering life-long learning.
The book is divided into several chapters, including "Pleasure in Work," "Transformation of Occupation," "Dreams of Future," "Financial Insight," "My Life My Aim," "Working Jointly," and "Skill Courses" on cooking, caregiving, and poultry raising.
Authored by a team of experts and educators, the "Life and Livelihood" textbook provides students with the necessary knowledge, skills, and attitudes to navigate the challenges and opportunities of the modern world. It is an essential resource for Class Seven students in Bangladesh, supporting the country's goal of becoming a developed nation by 2041.
Note: This book has been published by the National Curriculum and Textbook Board and is distributed for free by the Government of the People's Republic of Bangladesh.