---
NCTB ইসলাম শিক্ষা (Islamic Studies and Moral Education) Book | Class Six (ষষ্ঠ শ্রেণি) 2023 বই | PDF Download
Updated: 31st July, 2023
---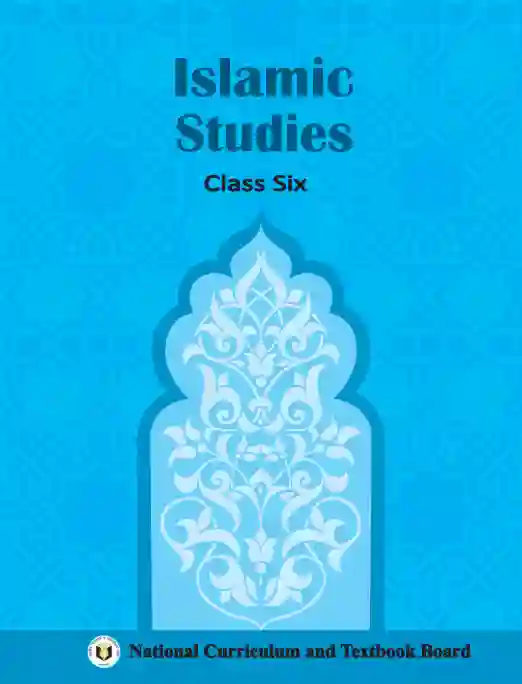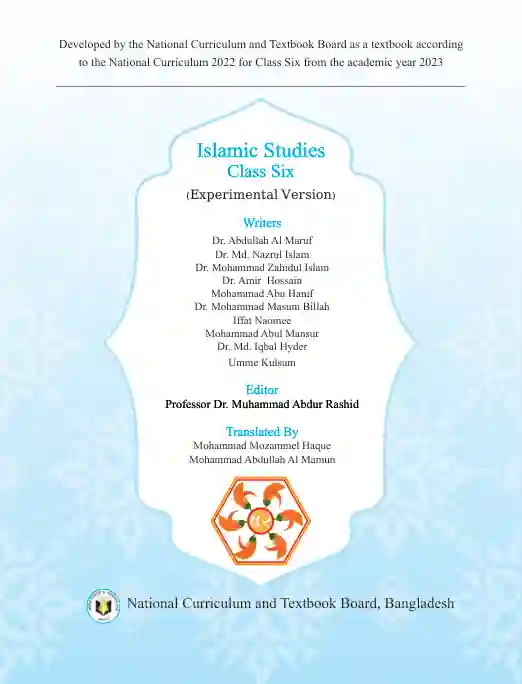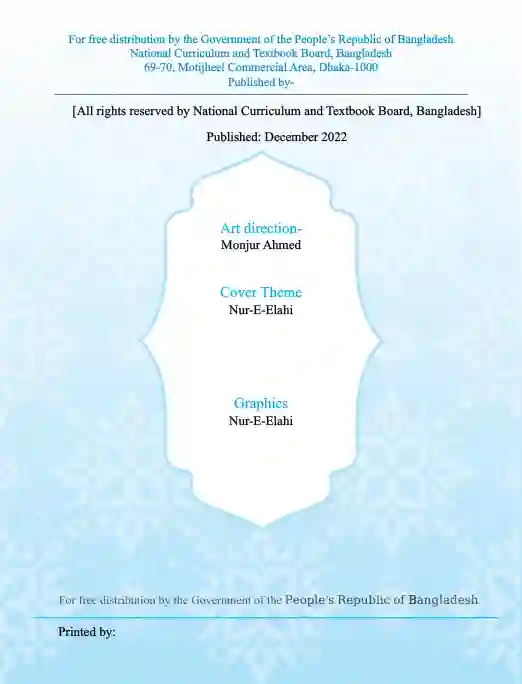 Book Description: "NCTB Islamic Studies and Moral Education Textbook for Class Six (ষষ্ঠ শ্রেণি) by NCTB"
The "NCTB Islamic Studies and Moral Education Textbook for Class Six" is an experimental version textbook developed by the National Curriculum and Textbook Board of Bangladesh. It is designed according to the National Curriculum of 2022 for Class Six students, starting from the academic year 2023. This textbook aims to provide students with a comprehensive understanding of Islamic studies and moral education.
The book has been written by a team of esteemed authors, including Dr. Abdullah Al Maruf, Dr. Md. Nazrul Islam, Dr. Mohammad Zahidul Islam, Dr. Amir Hossain, Mohammad Abu Hanif, Dr. Mohammad Masum Billah, Iffat Naomee, Mohammad Abul Mansur, Dr. Md. Iqbal Hyder, and Umme Kulsum. The editor of the book is Professor Dr. Muhammad Abdur Rashid, and it has been translated by Mohammad Mozammel Haque and Mohammad Abdullah Al Mamun.
The textbook covers various topics related to Islamic studies, including concepts of Aqaid (beliefs), Ibadat (worship), learning the Quran and Hadith, Akhlaq (morality), and ideals of life. Each chapter provides detailed explanations and guidance, ensuring that students not only learn the content but also gain practical experiences through enjoyable activities.
The book has been developed with a focus on creating global citizens who possess knowledge, skills, values, vision, positive attitudes, sensitivity, adaptability, humanity, and patriotism. It considers the needs of all learners, including those with special needs, and emphasizes gender, ethnicity, religion, and caste inclusivity.
The "NCTB Islamic Studies and Moral Education Textbook for Class Six" aims to equip students with the necessary knowledge and values to navigate the challenges and opportunities of the modern world. It encourages critical thinking, self-reflection, and the development of a strong moral compass.
Note: This book is published by the National Curriculum and Textbook Board, Bangladesh, and is intended for free distribution by the Government of the People's Republic of Bangladesh. All rights are reserved by the National Curriculum and Textbook Board.
Table of Contents: Chapter 1: Aqaid - Tawhid - Risalat - Akhirat
Chapter 2: Ibadat - Taharat - Najasat - Ablution - Bathing - Tayammum - Salat
Chapter 3: Learning Quran and Hadith - Tajweed - Makhraj - Surah Al-Fatiha - Surah Al-Nas - Surah Al-Falaq - Surah Al-Ikhlas - Surah Al-Humajah - Three Verses of Monajat with meaning - Al-Hadith
Chapter 4: Akhlaq - Akhlaq-e-Hamidah - Akhlaq-e-Jamimah
Chapter 5: Ideals of life - The Great Prophet Muhammad (PBUH) - Hazrat Abu Bakar (RA) - Hazrat Khadija (RA) - Imam Abu Hanifa (Ra) - Hazrat Abdul Kader Jilani (Ra)
Chapter 6: Coexistence
Note: The book also includes preface and subject introduction sections providing further context and guidance for the learners.