---
NCTB ইসলাম ও নৈতিক শিক্ষা (Islamic Studies and Moral Education) Book | Class Nine & Ten (নবম ও দশম শ্রেণি) 2023 বই | PDF Download
Updated: 31st July, 2023
---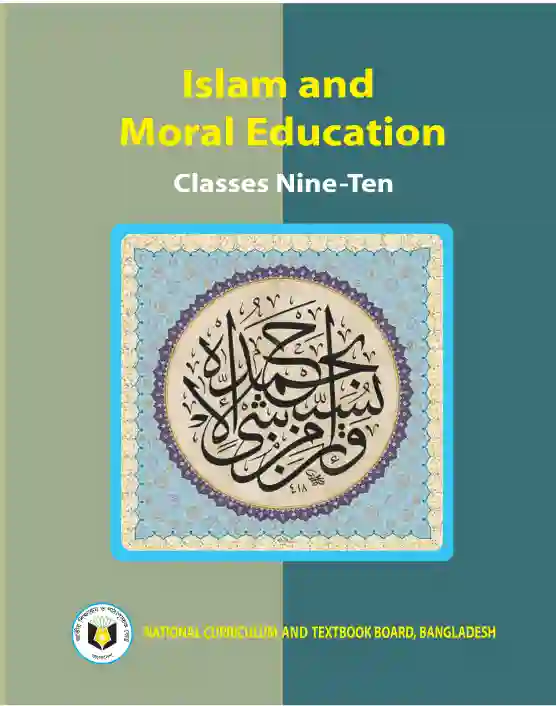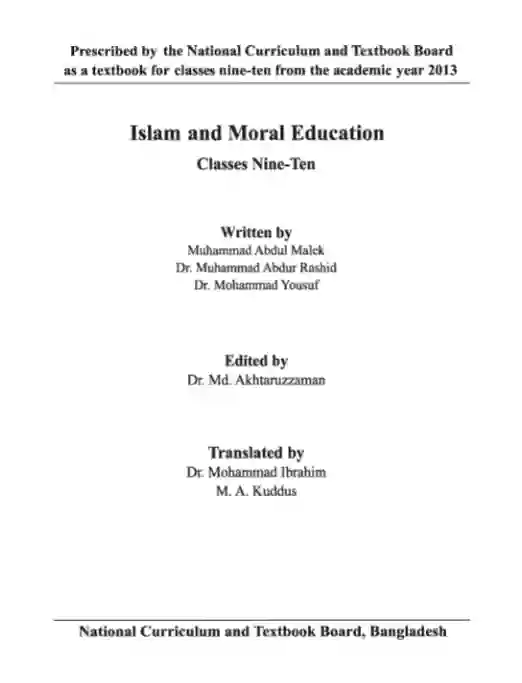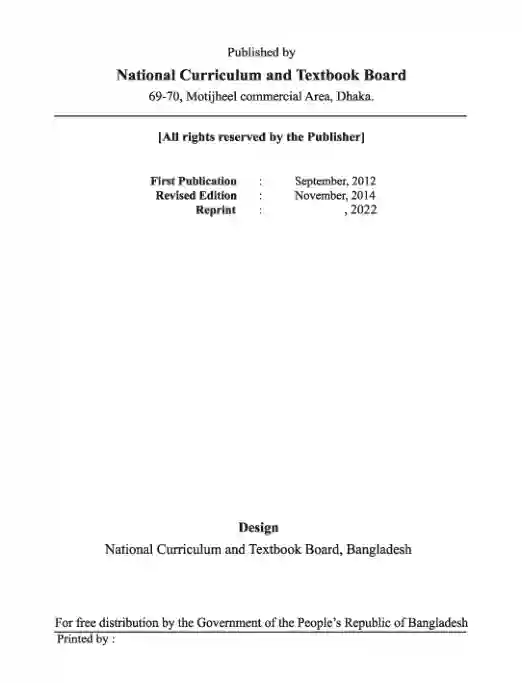 NCTB Islamic Studies and Moral Education Textbook for Class Nine & Ten
The NCTB Islamic Studies and Moral Education Textbook for Class Nine & Ten is a comprehensive guide prescribed by the National Curriculum and Textbook Board of Bangladesh. It is designed to educate students about the principles and teachings of Islam, as well as impart moral values and ethical conduct.
Authored by Muhammad Abdul Malek, Dr. Muhammad Abdul Rashid, and Dr. Mohammad Yousuf, and edited by Dr. Md Akhtamuzzaman, the textbook provides a deep understanding of the Islamic faith and its relevance in daily life.
Divided into five chapters, the book covers various aspects of Islam and moral life. The first chapter, "Aqaid and Moral Life," introduces the concept of Aqaid (beliefs) in Islam and emphasizes their importance in understanding the religion. It delves into topics such as faith in Allah, Prophets, Angels, Revealed Scriptures, Life after Death, Paradise, and Hell.
The subsequent chapters discuss the sources of Shariat (Islamic law), Ibaadat (worship), Akhlaq (moral values), and Model lives (examples of righteous individuals). These chapters provide a comprehensive overview of the principles of Islam and emphasize their application in daily life.
The NCTB Islamic Studies and Moral Education Textbook for Class Nine & Ten is an essential resource for students who wish to deepen their knowledge and understanding of Islam. It highlights the fundamental teachings of the religion and promotes ethical conduct, guiding students towards a well-rounded and righteous life.
Note: The provided book description includes the corrected spelling of names, chapter titles, and overall grammar for better readability.