---
NCTB ইসলাম ও নৈতিক শিক্ষা (Islamic Studies and Moral Education) Book | Class Five (পঞ্চম শ্রেণি) 2023 বই | PDF Download
Updated: 31st July, 2023
---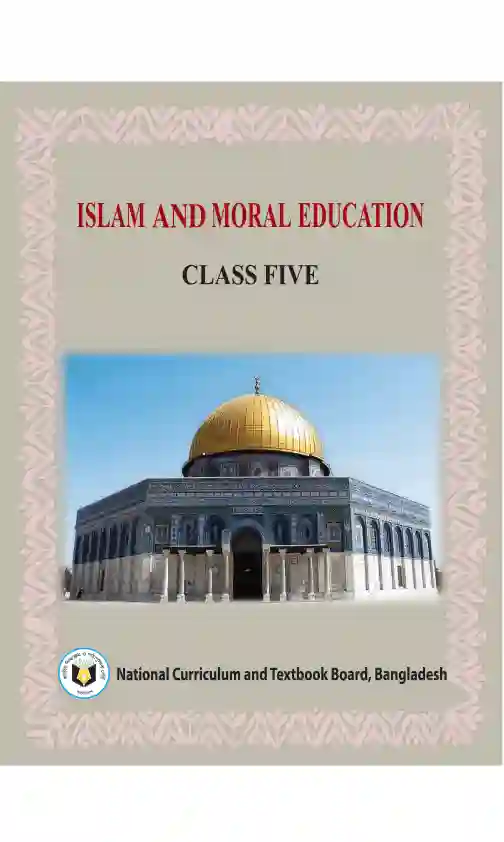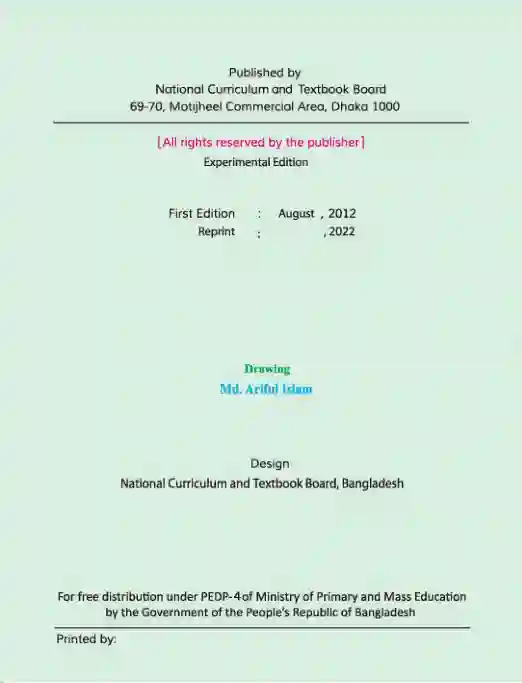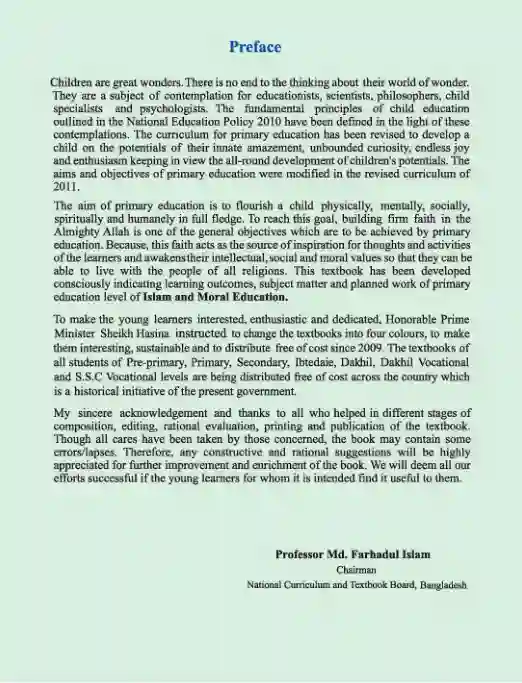 Book Description:
"NCTB Islamic Studies and Moral Education Textbook for Class Five (পঞ্চম শ্রেণি) by NCTB"
This book, published by the National Curriculum and Textbook Board, is an essential resource for Class Five students studying Islamic Studies and Moral Education. It is designed to provide a comprehensive understanding of the principles and teachings of Islam, as well as instill moral values in young learners.
The textbook follows the guidelines and objectives outlined in the National Education Policy of 2010, which aims to develop the full potential of children and nurture their innate curiosity and enthusiasm. With a focus on the holistic development of students, the curriculum promotes physical, mental, social, spiritual, and human values.
Developed consciously to cater to the subject matter of Islamic Studies and Moral Education, the textbook is intended to make young learners interested, enthusiastic, and dedicated to their faith. It covers various aspects, such as faith in the Almighty, Islamic teachings, and moral values. The book encourages students to understand and follow the laws and regulations set by Allah as presented in the Glorified Quran.
In addition to teaching the importance of faith and obedience to Allah's commands, the textbook also provides knowledge about the life after death, including graves, resurrection, the Gathering, the Balance, Heaven, and Hell. These topics are crucial for students to develop a deep understanding of their faith and its consequences.
With the goal of making education accessible to all, the Government of the People's Republic of Bangladesh has taken a historic initiative to distribute textbooks free of cost. This textbook, along with others at different educational levels, is part of this commendable effort.
While every care has been taken in the editing, printing, and publication of the textbook, there may be areas that require further improvement and enrichment. Feedback from students, teachers, and readers is highly appreciated to enhance the quality of the book.
"NCTB Islamic Studies and Moral Education Textbook for Class Five" is an invaluable resource that aims to provide students with a strong foundation in Islamic teachings and moral values. It is a comprehensive guide for young learners to understand and practice the principles of faith and obedience in their daily lives.
Table of Contents (if available):
Introduction to Islamic Studies
Faith in Islam
Islamic Teachings and Practices
Moral Values in Islam
Life after Death: Graves, Resurrection, Gathering
The Balance, Heaven, and Hell
Conclusion and Recapitulation