---
NCTB বাংলাদেশের ইতিহাস ও বিশ্বসভ্যতা (History of Bangladesh and World Civilization) Book | Class Nine & Ten (নবম ও দশম শ্রেণি) 2023 বই | PDF Download
Updated: 31st July, 2023
---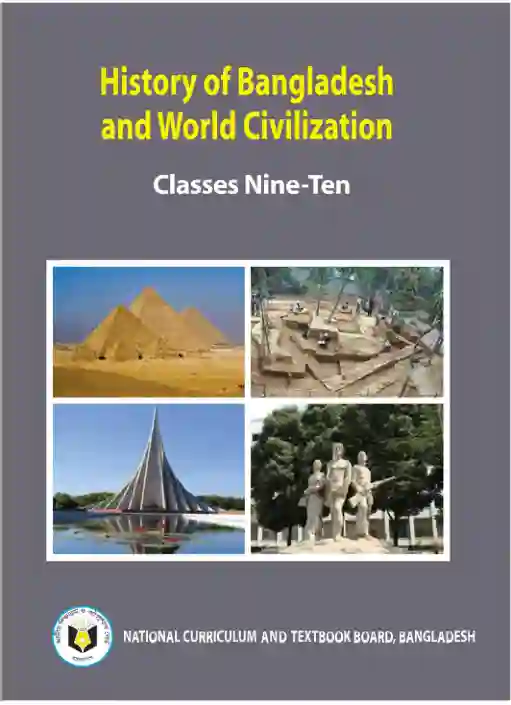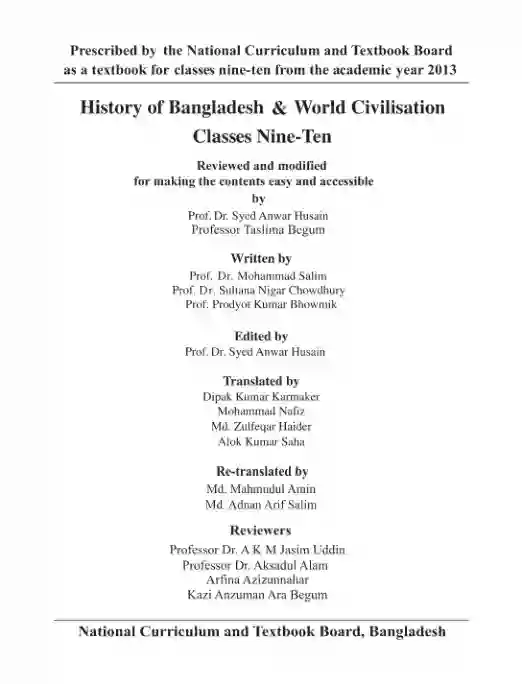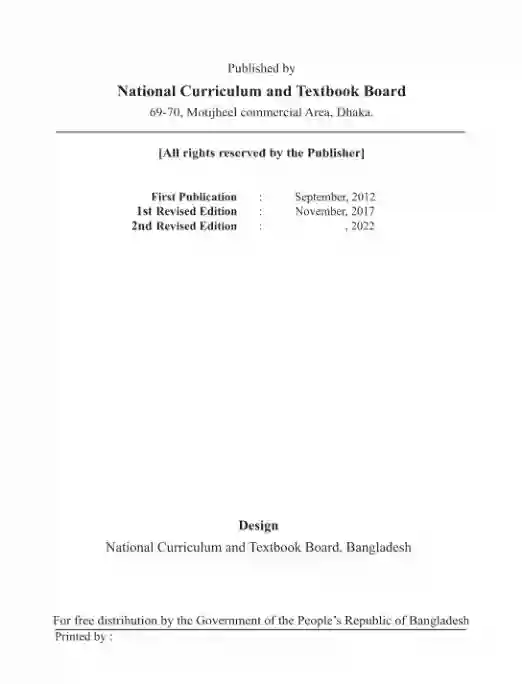 Book Description: "NCTB History of Bangladesh & World Civilisation Textbook for Class Nine & Ten"
Prescribed by the National Curriculum and Textbook Board (NCTB) for classes nine and ten, this revised edition of the 2013 textbook "History of Bangladesh & World Civilisation" has been modified to make the contents more accessible and easy to understand.
The book has been written by Professor Dr. Syed Anwar Husain, Professor Taslima Begum, Professor Md. Sulaiman, Professor Dr. Sulaiman Ahmed Chowdhury, and Professor Pragat Kumar Bhuiyan. It has also been translated by Dinak Kumar Kurmaker, Muhammad Nails Mil Zulletji, and Md. Anwarul Mallik.
Published by the National Curriculum and Textbook Board, this textbook provides a comprehensive introduction to history. Starting with Chapter One, the book explores the individual identity of every nation and the pride that comes with discovering their national identity. It delves into the rich history of Bangladesh, including its struggle for self-control, independence from British imperialism, and the liberation movement culminating in the formation of an independent country in 1971.
The book aims to provide students with a deep understanding of history, its importance, and its relevance to national identity. It covers various elements and classifications of history, encouraging students to study and research the history of achieving rights for self-rule and the glorious liberation war. The usefulness of studying history and heritage is also emphasized.
With its clear explanations, informative content, and comprehensive coverage, "NCTB History of Bangladesh & World Civilisation Textbook for Class Nine & Ten" is an essential resource for students studying this subject. It helps students analyze and understand historical events, appreciate their significance, and develop a sense of national pride and identity.
Table of Contents: - Chapter One: Introduction to History - Chapter Two: Concepts and Scope of History and Heritage - Chapter Three: Elements and Classification of History - Chapter Four: Usefulness of Studying History - Chapter Five: History and Heritage: Bangladeshi Traditions - Chapter Six: History and Heritage: World Civilization - Glossary
*Note: The above information is based on the given details and assumes the table of contents as mentioned.