---
NCTB ইতিহাস ও সামাজিক বিজ্ঞান অনুশীলন বই (History and Social Science Activity Book) Book | Class Seven (সপ্তম শ্রেণি) 2023 বই | PDF Download
Updated: 31st July, 2023
---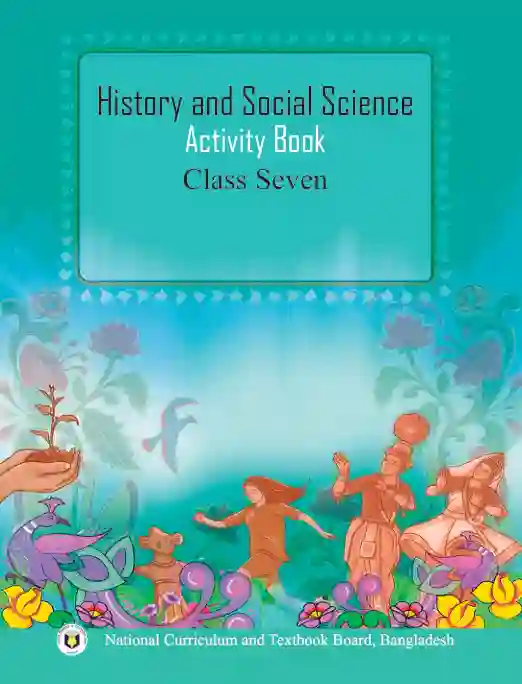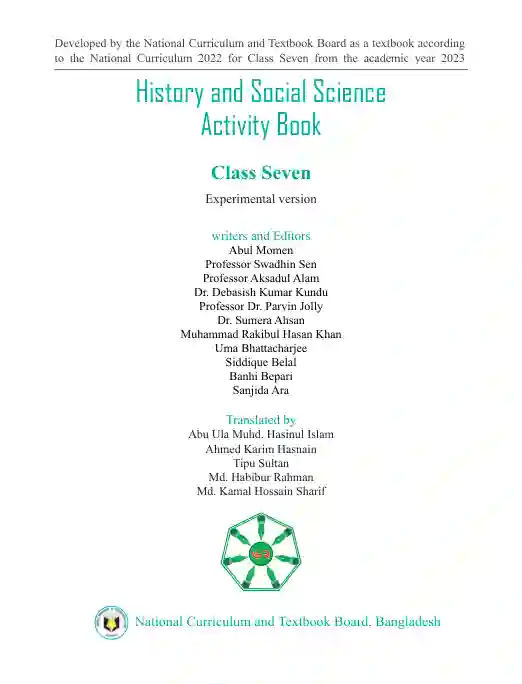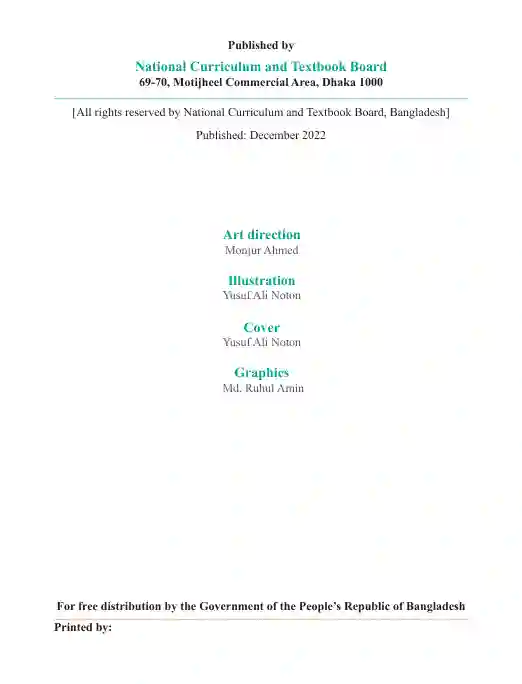 Book Description: "NCTB History and Social Science Activity Book for Class Seven"
The NCTB History and Social Science Activity Book is an experimental version textbook developed by the National Curriculum and Textbook Board (NCTB) of Bangladesh. It is designed for students in Grade Seven, according to the National Curriculum 2022, to be implemented from the academic year 2023.
The book has been written and edited by a team of experts including Abul Momen, Professor Swadhin Sen, Professor Aksadul Alam, Dr. Debasish Kumar Kundu, Professor Dr. Parvin Jolly, Dr. Sumera Ahsan, Muhammad Rakibul Hasan Khan, Uma Bhattacharjee, Siddique Belal, Banhi Bepari, and Sanjida Ara. It has been translated by Abu Ula Muhd. Hasinul Islam, Ahmed Karim Hasnain, Tipu Sultan, Md. Habibur Rahman, and Md. Kamal Hossain Sharif.
The book aims to provide a comprehensive understanding of history and social science for students in Class Seven. It covers topics such as the history of the emergence of Bangladesh from Bengal over thousands of years, logical reasoning, community, changes in social and political contexts, and sustainable development.
The textbook follows a competency-based curriculum approach, with authentic experience-driven content that connects with real-life phenomena and events. It takes into consideration issues like gender, ethnicity, religion, caste, and the needs of disadvantaged students and those with special needs.
The NCTB History and Social Science Activity Book is part of the NCTB's efforts to modernize the education system in Bangladesh and develop an effective and updated curriculum. It offers students the knowledge, skills, values, and attitudes needed to become global citizens in a fast-changing world.
This book, published by the National Curriculum and Textbook Board, is intended for free distribution by the Government of the People's Republic of Bangladesh. It provides a valuable resource for students to prepare themselves for the challenges and opportunities of the future.