---
NCTB ফিন্যান্স ও ব্যাংকিং (Finance and Banking) Book | Class Nine & Ten (নবম ও দশম শ্রেণি) 2023 বই | PDF Download
Updated: 31st July, 2023
---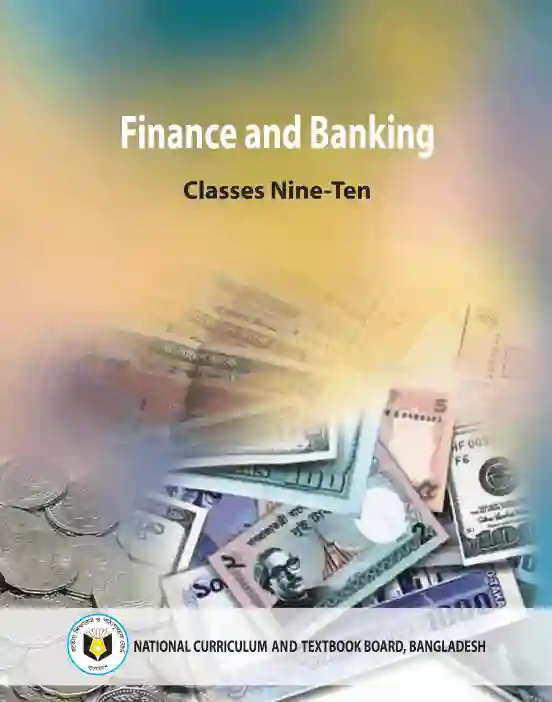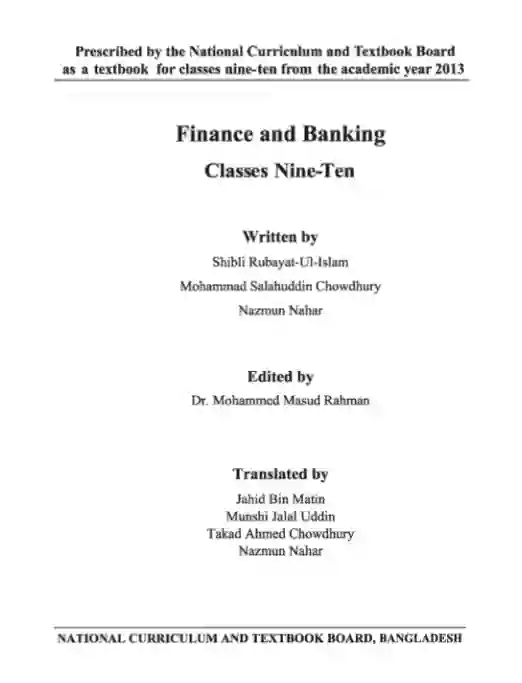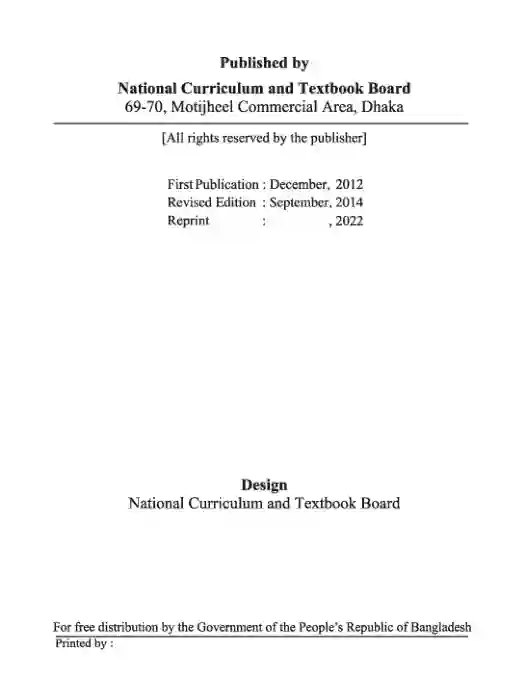 "NCTB ফিন্যান্স ও ব্যাংকিং Textbook for Class Nine & Ten (নবম ও দশম শ্রেণি) by NCTB"
This textbook, prescribed by the National Curriculum and Textbook Board (NCTB), is designed for students in classes nine and ten. Written by Shibli Rubayat-UI-Islam, Mohatritrad Salahuddin Chuwdhury, and Nuzmnun Nahar, this comprehensive guide covers the subject of Finance and Banking.
The book has been edited by Dr. Mohammed Masud Rahman and translated by Iahid Hin Matin, Munshi Julal Uddin, and Takad Ahrned Chowdhury. Published by the National Curriculum and Textbook Board, it serves as an essential resource for students studying finance and banking in Bangladesh.
The book covers various topics related to finance and banking, including finance and business finance. It explains the significance of finance in today's society and the importance of utilizing capital efficiently through proper planning. By analyzing various information in the product-market, businesses can make informed decisions regarding fund collection and investment.
Throughout the chapters, students will learn about the concept of finance, its evolution, classification, and principles. They will also gain knowledge about the functions performed by a financial manager in a business. With the growing importance of finance as a driving force in the business industry, this book equips students with the necessary knowledge and skills to thrive in this field.
The book, with its revised edition published in September 2014 and subsequent reprint in 2022, is an invaluable resource for students looking to deepen their understanding of finance and banking. By studying this textbook, students will be equipped with the fundamental knowledge and skills needed to excel in this subject.
Please note that this book description has been prepared based on the available information in the provided text.