---
NCTB English (English) Book | Class Six (ষষ্ঠ শ্রেণি) 2023 বই | PDF Download
Updated: 31st July, 2023
---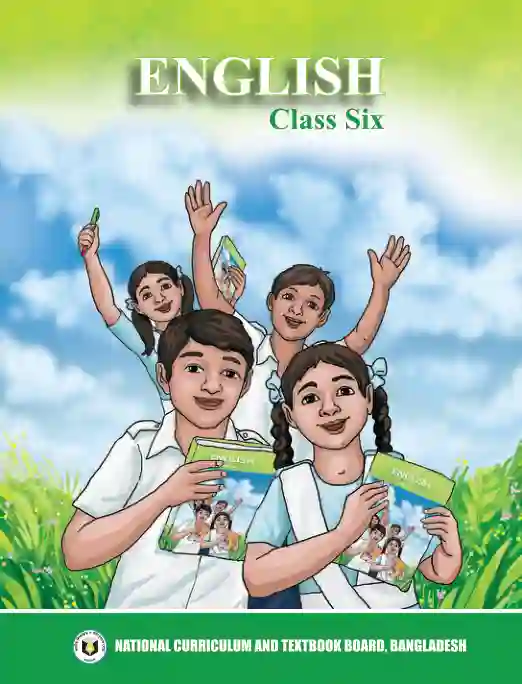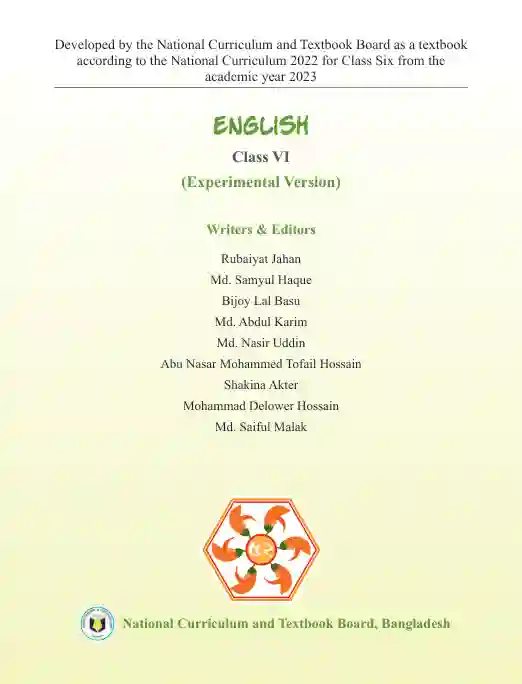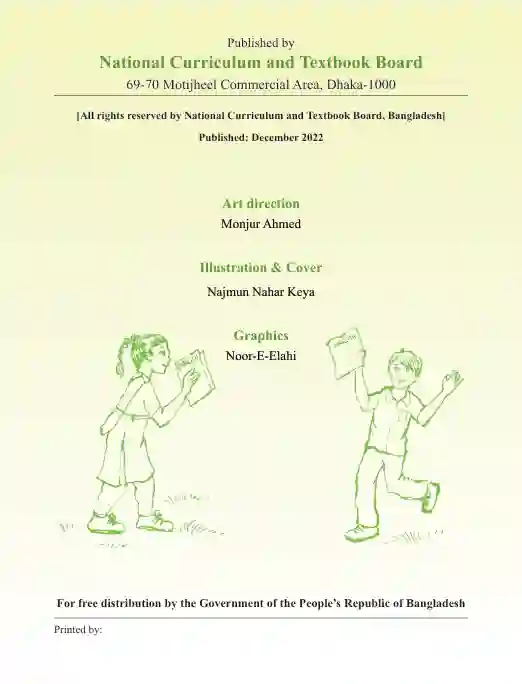 Book Description: "NCTB English Textbook for Class Six (ষষ্ঠ শ্রেণি) by NCTB"
Discover the NCTB English textbook designed specifically for Class Six students in Bangladesh. Developed by the National Curriculum and Textbook Board, this textbook is aligned with the National Curriculum 2022 and will be implemented from the academic year 2023 onwards.
The writers and editors of this textbook include Rubaiyat Jahan, Md. Samyul Haque, Bijoy Lal Basu, Md. Abdul Karim, Md. Nasir Uddin, Abu Nasar Mohammed Tofail Hossain, Shakina Akter, Mohammad Delower Hossain, and Md. Saiful Malak. With their expertise, the textbook has been crafted to provide students with comprehensive English language learning.
The book explores the ever-changing world and how technology, knowledge, and skills have accelerated the pace of change. It emphasizes the importance of adapting to this fast-changing world, particularly in terms of employment and lifestyle. As the fourth industrial revolution era unfolds, the advancement of artificial intelligence will further shape our relationships and create new employment opportunities.
In addition, the book addresses global challenges such as climate change, air pollution, migrations, and ethnic violence. It highlights the impact of epidemics like COVID-19 on our lives and economies. Amidst these challenges and opportunities, the book aims to equip students with the knowledge, skills, values, vision, positive attitude, sensitivity, adaptability, humanity, and patriotism required to become global citizens.
The curriculum and textbook have been developed based on competency-based learning and cater to different streams of learners, including General, Madrasah, and Vocational streams. The contents of the textbook are designed to make teaching and learning enjoyable and relatable to real-life experiences. Consideration has been given to gender, ethnicity, religion, caste, and students with special needs.
This experimental version of the textbook is a step towards the modernization of the education system in Bangladesh. The National Curriculum and Textbook Board have put in significant efforts to ensure the quality and relevance of the curriculum. However, feedback and suggestions for improvement are welcomed.
With a focus on fun and interactive learning, the book encourages students to draw pictures, participate in games, read interesting stories, recite poems, engage in conversations with friends, and write freely. Additionally, the book guides students to self-monitor their learning progress.
Published by the National Curriculum and Textbook Board, Bangladesh, this textbook is an essential resource for Class Six students embarking on their English language learning journey. It is a valuable tool in the modernization of the education system and preparing students for the future.
*Please note that this book description is based on the information provided and may not contain all the details of the book.