---
NCTB ডিজিটাল প্রযুক্তি (Digital Technology) Book | Class Seven (সপ্তম শ্রেণি) 2023 বই | PDF Download
Updated: 31st July, 2023
---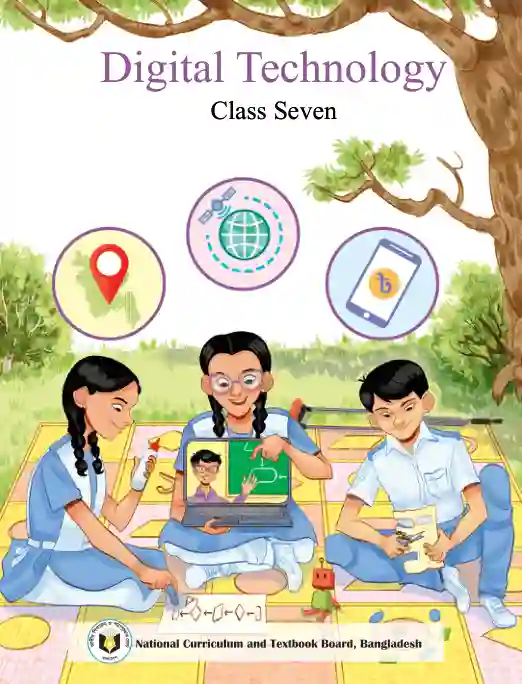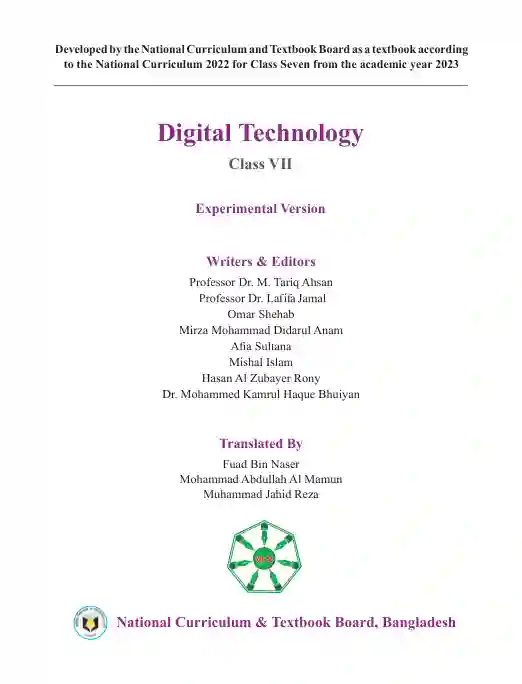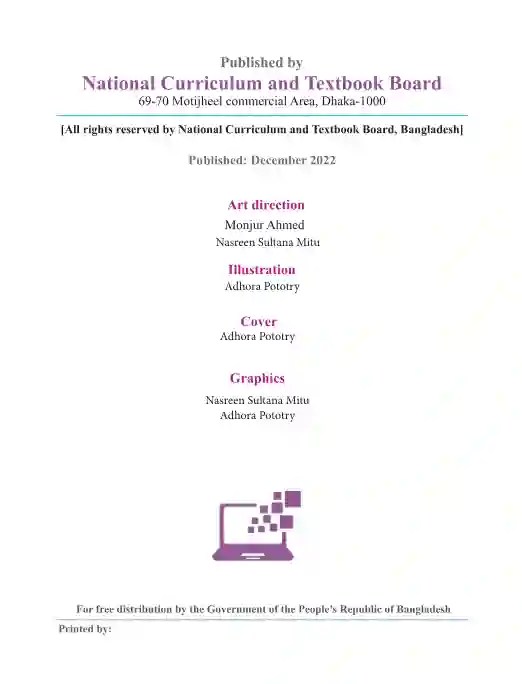 Book Description: "NCTB ডিজিটাল প্রযুক্তি Textbook for Class Seven (সপ্তম শ্রেণি) by NCTB"
The "NCTB ডিজিটাল প্রযুক্তি Textbook for Class Seven" is an experimental version developed by the National Curriculum and Textbook Board (NCTB) of Bangladesh. It has been designed as a textbook according to the National Curriculum 2022 for Class Seven, starting from the academic year 2023.
The book has been written and edited by a team of authors and editors, including Professor Dr. M. Tariq Ahsan, Omar Shehab, Mirza Mohammad Didarul Anam, Mishal Islam, Hasan Al Zubayer Rony, and Dr. Mohammed Kamrul Haque Bhuiyan. It has been translated by Fuad Bin Naser, Mohammad Abdullah Al Mamun, and Muhammad Jahid Reza.
In this ever-changing world, the concept of livelihood is constantly evolving, driven by the advancement of technology. The book emphasizes the importance of adapting to this fast-changing world and preparing for the future. It explores the development of technology in the fourth industrial revolution era, including the advancements in artificial intelligence and their impact on employment and lifestyles.
The book also addresses the challenges and opportunities brought about by developments such as economic growth, climate change, air pollution, migrations, and ethnic violence. It highlights the need for sustainable and effective solutions to transform a large population into a resource, emphasizing the importance of knowledge, skills, values, vision, positive attitude, adaptability, humanity, and patriotism.
The curriculum development and revision process carried out by the NCTB is explained, and the competency-based curriculum for Grade VII is introduced. The textbook aims to make teaching and learning comprehensive and enjoyable by incorporating authentic and relevant content related to various life phenomena and events.
Special attention has been given to issues of gender, ethnicity, religion, caste, and students with special needs in the development of the textbook. The Chairman of the National Curriculum and Textbook Board, Professor Md. Farhadul Islam, encourages readers to provide feedback and suggestions for improving the quality of this experimental version.
The book includes several learning experiences with topics such as understanding information in the digital age, using intellectual property, making identities through information technology, cyber intelligence, and more. It also addresses subjects like communication, customer service, and regional diversity.
The book is designed to help students understand technology and its potential, even if they may not have immediate access to computers or the internet. It encourages students to explore technology in their surroundings and learn through real experiences. Cooperation and collective learning are emphasized as key to individual and collective success.
Overall, the "NCTB ডিজিটাল প্রযুক্তি Textbook for Class Seven" aims to provide students with a comprehensive understanding of digital technology and its implications, preparing them for the future and contributing to the development of a competent and thriving nation.
(Note: The book description has been written based on the available information and may not include all the details of the book.)