---
NCTB খ্রিষ্টধর্ম ও নৈতিক শিক্ষা (Christian Religion and Moral Education) Book | Class Nine & Ten (নবম ও দশম শ্রেণি) 2023 বই | PDF Download
Updated: 31st July, 2023
---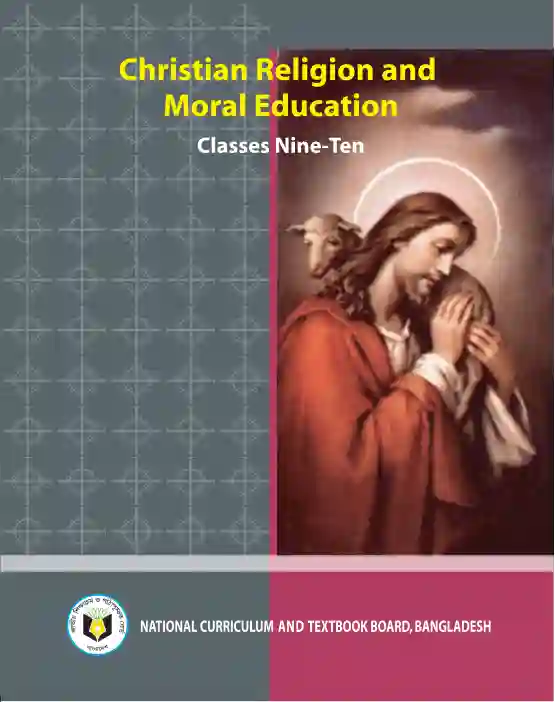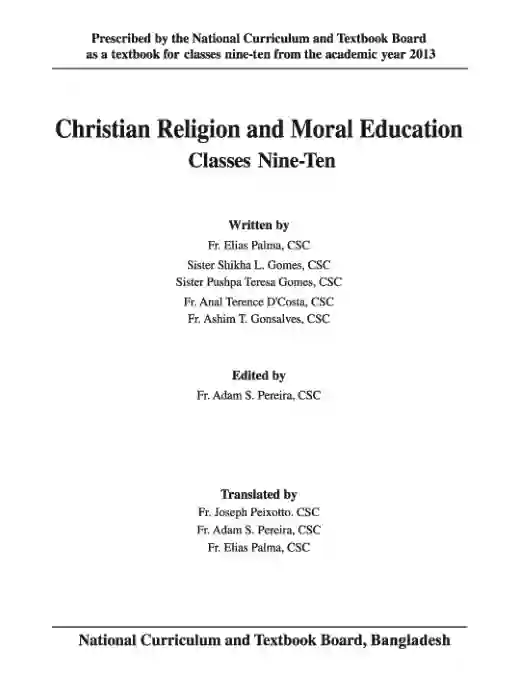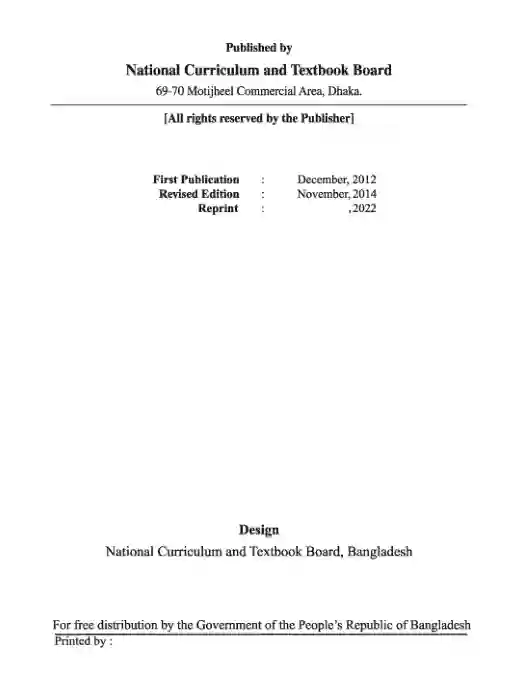 NCTB Christian Religion and Moral Education Textbook for Class Nine & Ten (নবম ও দশম শ্রেণি) by NCTB
This textbook, prescribed by the National Curriculum and Textbook Board (NCTB) of Bangladesh, is designed for students in classes nine and ten from the academic year 2013. The book, titled "Christian Religion and Moral Education," is written by a team of authors including Fr. Elins Palimna, C৪C Sister Shikha L Gomes, CSC Sister Pushpa Teresa Gomes, CSC Fr. Annl Lerencg DCrsti CC, Fr. Ashim T Gonsalves, CSC, and translated by Fr. Joseph Pelxotto, CSC, Fr. Anolu Pereinu, CSC, and Fr. Elias Palmna, CSC.
Published by the National Curriculum and Textbook Board, this book aims to provide students with a comprehensive understanding of Christian religion and moral education. It covers various topics such as the concept of freedom, the responsibilities of a true Christian, and the importance of self-evaluation.
The book begins with a chapter on "Call to Freedom," emphasizing that God created humans out of infinite love and bestowed upon them the gift of freedom. However, humans misused this freedom and became enslaved by sin. The book explores the notions and characteristics of freedom, teaches ways to become a free person, and analyzes Christ's teachings on freedom. The true freedom of a true Christian is explained, inspiring readers to live a free life.
The textbook also explores the history of nations and their struggles for freedom, including Bangladesh's fight for independence from British and Pakistani rule. Drawing inspiration from biblical stories, such as the liberation of the Israelites from captivity in Egypt, the book highlights the meaning of freedom as being free from bondage and having self-control.
In addition to discussing political and earthly freedom, the book delves into spiritual freedom and the freedom one can achieve in the afterlife. It stresses the importance of adoring truth, gaining the power to love God and humanity, and overcoming sin.
With its comprehensive coverage and emphasis on Christian values, this NCTB textbook serves as an essential resource for students in classes nine and ten, providing them with a strong foundation in Christian religion and moral education.
Please note that the information provided is as per the available information in the given text.