---
NCTB বৌদ্ধধর্ম শিক্ষা (Buddhism and Moral Education) Book | Class Seven (সপ্তম শ্রেণি) 2023 বই | PDF Download
Updated: 31st July, 2023
---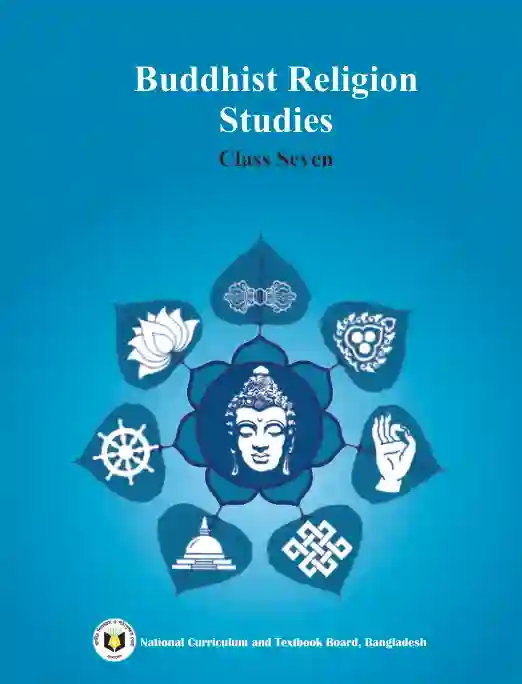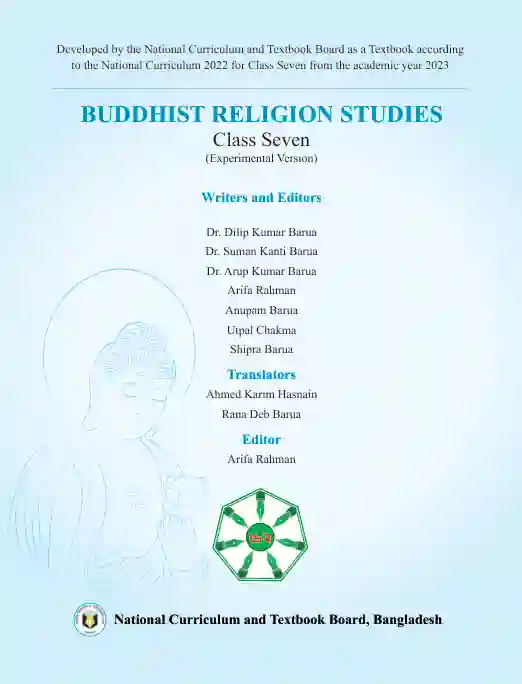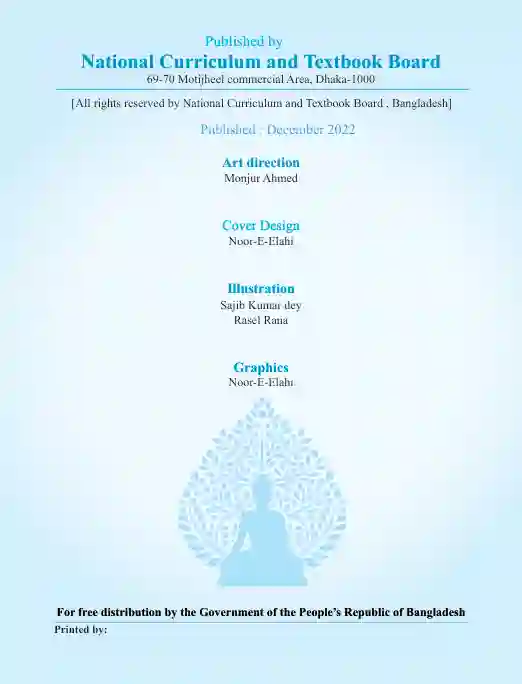 Book Description: NCTB Buddhist Religion Studies Textbook for Class Seven
The NCTB Buddhist Religion Studies Textbook for Class Seven is a comprehensive educational resource developed by the National Curriculum and Textbook Board of Bangladesh. It is designed to align with the National Curriculum 2022 and cater to the learning needs of students in Class Seven from the academic year 2023.
The textbook is divided into several chapters, each focusing on different aspects of Buddhist religion and teachings. It has been written and edited by a team of accomplished authors and editors, including Dr. Dilip Kumar Barua, Dr. Suman Kanti Barua, Dr. Arup Kumar Barua, Arifa Rahman, Anupam Barua, Utpal Chakma, and Shipra Barua. The translation work has been carried out by Ahmed Karim Hasnain and Rana Deb Barua.
The book not only provides a deep understanding of the Buddhist religion but also integrates real-life examples and events to make the learning experience engaging and enjoyable. It covers topics such as Sanghadana and Ashtapariskardana, Precepts (Sila), The Noble Eightfold Path, Biographies, Jataka (Buddha's Previous Lives), Buddhist Rituals and Ceremonies, Pilgrimage and Historical Sites, and Harmony.
The NCTB Buddhist Religion Studies Textbook for Class Seven aims to equip students with knowledge, skills, values, vision, a positive attitude, sensitivity, adaptability, humanity, and patriotism. It takes into consideration the diverse needs of learners, including gender, ethnicity, religion, caste, and students with special needs.
With its authentic content, competency-based approach, and learner-centered focus, this textbook paves the way for a profound and lifelong learning experience. It is an essential tool for students, teachers, and anyone interested in gaining a comprehensive understanding of Buddhist religion and teachings.
Published and printed by the National Curriculum and Textbook Board, Bangladesh, this textbook marks a step towards the modernization of the education system in Bangladesh and the development of a competent generation ready to thrive in the ever-changing world.
Please note that this description is based on the information provided and may vary if any revisions or updates are made to the original material.