---
NCTB বাংলাদেশ ও বিশ্বপরিচয় (Bangladesh and Global Studies) Book | Class Five (পঞ্চম শ্রেণি) 2023 বই | PDF Download
Updated: 31st July, 2023
---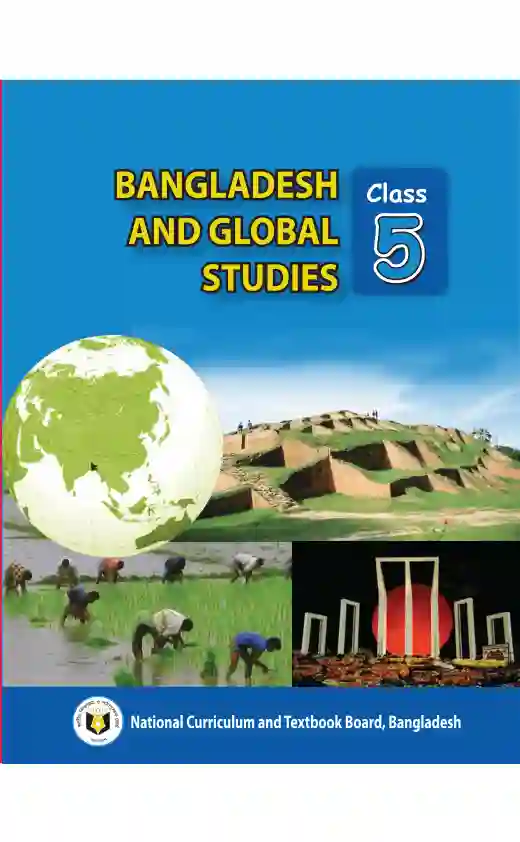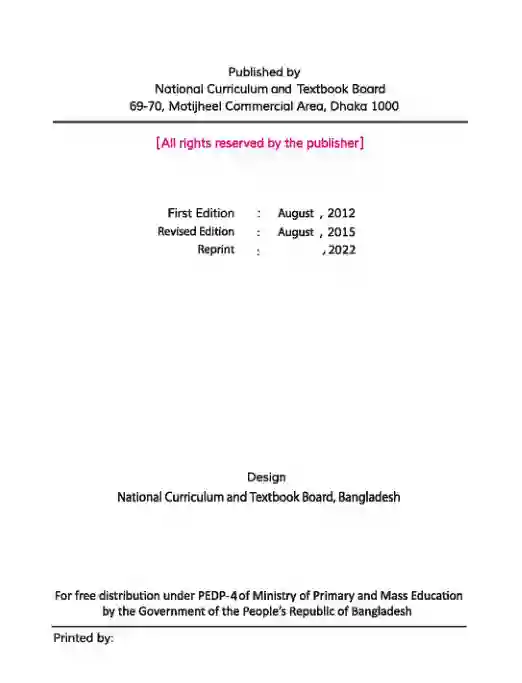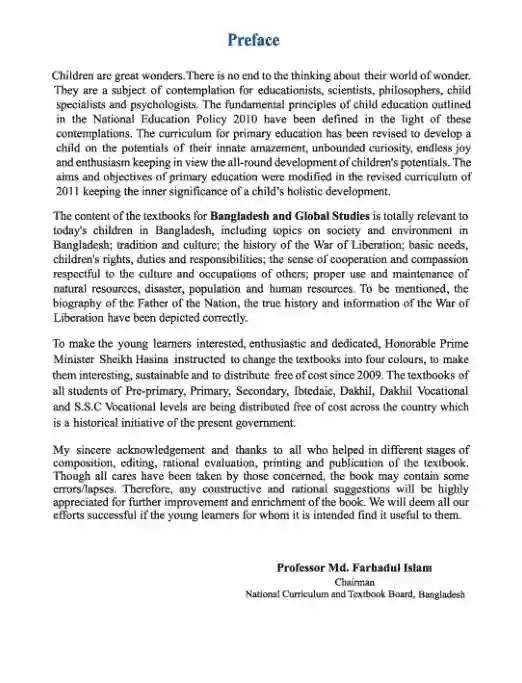 Book Description: "NCTB Bangladesh and World Studies Textbook for Class Five"
This book, titled "NCTB Bangladesh and World Studies Textbook for Class Five," is published by the Nutinnul Curriculum and Textbook Board. The book is designed by the National Curriculum and Textbook Board of Bangladesh and is intended for free distribution under the PEDP-Acf Ministry of Primary and Mass Education by the Government of the People's Republic of Bangladesh.
The textbook, which is part of the revised edition of August 2015, aims to provide comprehensive and relevant knowledge to students in the fifth grade. It covers various topics related to both Bangladesh and the world, including society, culture, history, basic needs, children's rights and responsibilities, conservation of natural resources, disasters, and population and human resources.
The book has been carefully crafted to engage young readers and foster their interest and enthusiasm for learning. In fact, the honorable Prime Minister Sheikh Hasina instructed that the textbooks be made interesting, sustainable, and distributed free of cost since 2009.
Since its first publication in August 2012, the NCTB has been working diligently to improve and enrich the book. The textbook is part of a historical initiative by the government, as the textbooks for all students at the pre-primary, primary, secondary, madrasah, vocational, and SSC vocational levels are being distributed free of cost across the country.
Readers are encouraged to provide suggestions for further improvement and enrichment of the book. The National Curriculum and Textbook Board would appreciate any input to make the book more effective and useful for the intended audience.
Authors Info: Professor Mu Harhadul Islam, Chairman of the National Curriculum and Textbook Board, Bangladesh
Editiors: Not mentioned
Table of Contents:
Let Us Talk
Let Us Write
Let Us Do More
Skills Matrix
Topic 1
Topic 2
Topic 3
Topic 4
Topic 5
Topic 6
Topic 7
Topic 8
Topic 9
Topic 10
Topic 11
Topic 12
Topic 13
Please note that the book may contain some errors or typos, despite all efforts made by those involved in its composition, editing, and publication. Nevertheless, it remains a valuable resource for students and educators alike.