---
NCTB শিল্প ও সংস্কৃতি (Arts and Culture) Book | Class Seven (সপ্তম শ্রেণি) 2023 বই | PDF Download
Updated: 31st July, 2023
---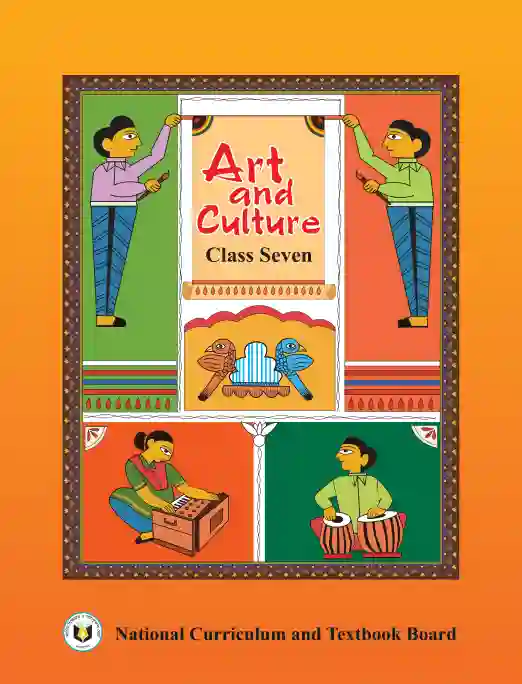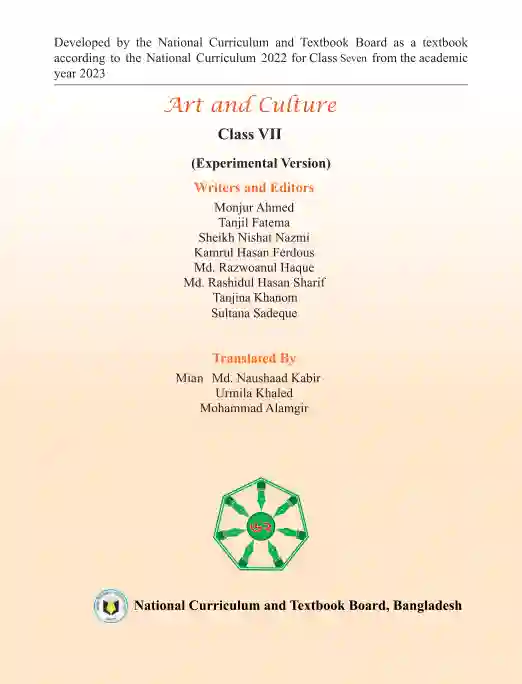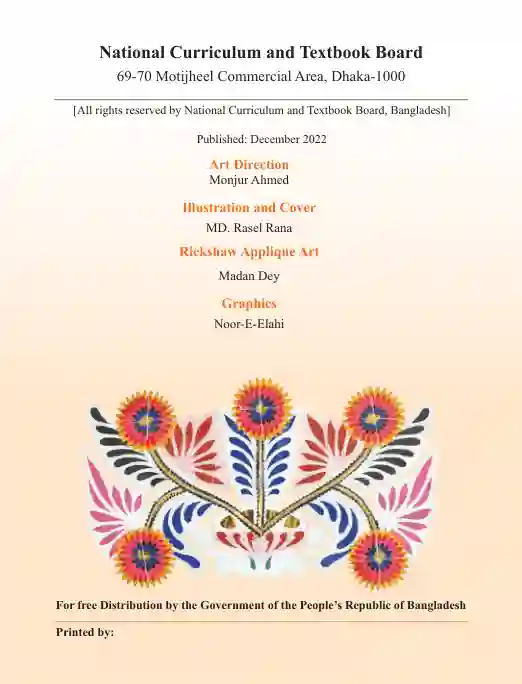 Book Description: NCTB শিল্প ও সংস্কৃতি Textbook for Class Seven (সপ্তম শ্রেণি) by NCTB
The NCTB শিল্প ও সংস্কৃতি Textbook for Class Seven is a comprehensive textbook developed by the National Curriculum and Textbook Board of Bangladesh. Published in December 2022, this textbook aims to provide students with a deep understanding of art and culture.
With the advancement of technology and the rapid pace of change in the world, it has become essential for students to adapt to this ever-changing environment. The textbook is designed to help students develop the necessary skills, knowledge, values, and attitudes to thrive in the modern world.
The textbook covers various aspects of art and culture, including the concept of livelihood, the impact of technology on employment and lifestyles, and the challenges and opportunities presented by climate change and epidemics like COVID-19. It also addresses issues of gender, ethnicity, religion, caste, and students with special needs, promoting inclusivity and diversity.
Developed based on a competency-based curriculum, the textbook offers authentic and engaging content that relates to real-life experiences and events. It encourages students to express their creativity through various forms of art, such as drawing, crafting, writing, music, dance, and acting.
In addition, the textbook provides a historical perspective, covering important events in Bangladesh's history, including the Language Movement and the Liberation War. By studying and valuing their history, students are encouraged to develop a sense of pride and patriotism.
This textbook is part of the ongoing efforts of the National Curriculum and Textbook Board to modernize the education system in Bangladesh. It has been carefully developed and revised to meet the learning needs of students and create a competent generation capable of navigating the challenges and possibilities of the future.
The NCTB শিল্প ও সংস্কৃতি Textbook for Class Seven is an essential resource for students, teachers, and anyone interested in exploring the rich cultural heritage of Bangladesh and developing a comprehensive understanding of art and its significance in our lives.