---
NCTB চারু ও কারুকলা (Arts and Crafts) Book | Class Eight (অষ্টম শ্রেণি) 2023 বই | PDF Download
Updated: 31st July, 2023
---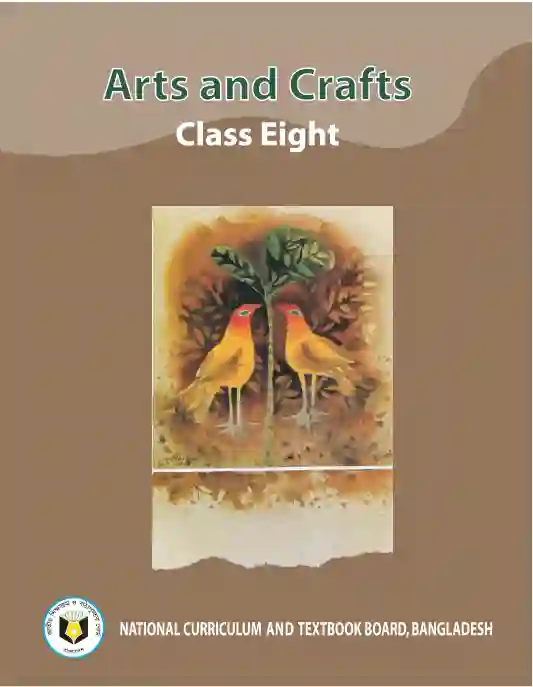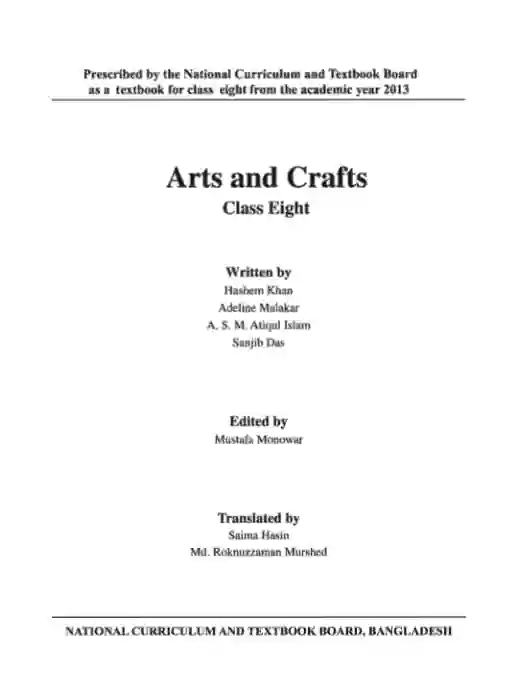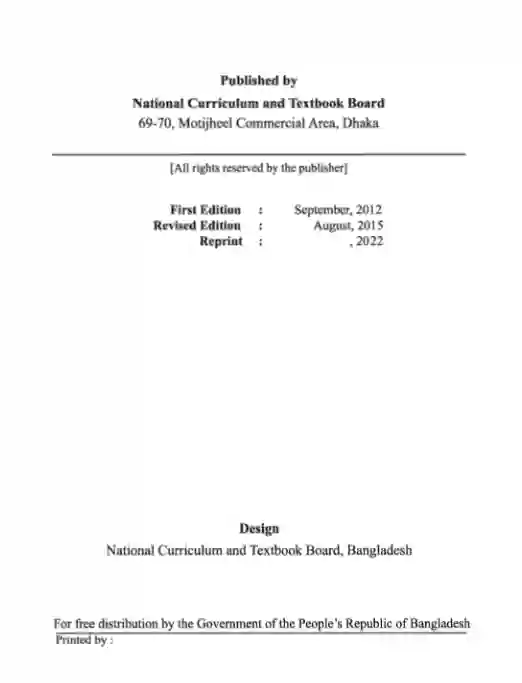 Book Description: NCTB চারু ও কারুকলা Textbook for Class Eight (অষ্টম শ্রেণি) by NCTB
The NCTB চারু ও কারুকলা Textbook for Class Eight, prescribed by the National Curriculum and Textbook Board, is a comprehensive guide for students in Bangladesh. This textbook is specifically designed for students in the eighth grade and has been in use since the academic year 2013.
Written by a team of esteemed authors, including Hnistem Khnan, Adeline Malakar, SMAuqul Islum, and Sunjih Dus, this textbook covers various aspects of arts and crafts. It aims to provide students with a solid foundation in the subject and an understanding of the rich traditions and heritage of Bangladesh.
The book has been edited by MusIulu Muriur and translated into English by Suima Hiin Md Rokuuzzaman Muictal. It is published by the National Curriculum and Textbook Board and is available for distribution by the Government of the People's Republic of Bangladesh.
The book is divided into chapters, starting with an introduction to ancient fine arts and traditions of Bangladesh. In this chapter, students will learn about the magnificent historical sites and the construction of ancient fine arts. They will also understand the importance of arts and crafts education for life and livelihood.
Throughout the textbook, students will explore various practical aspects of fine art crafts and discover the names of artwork that have survived over time. With the help of this book, students will gain a deeper appreciation for the art and culture of Bangladesh.
This first edition of the NCTB চারু ও কারুকলা Textbook for Class Eight was published in September 2012, with a revised edition released in August 2015. The current edition that is available for reprint is the 2022 edition.
Whether you are a student or an enthusiast of arts and crafts, this textbook serves as a valuable resource to explore and understand the rich heritage of Bangladesh.