---
NCTB আরবি (Arabic Studies) Book | Class Eight (অষ্টম শ্রেণি) 2023 বই | PDF Download
Updated: 31st July, 2023
---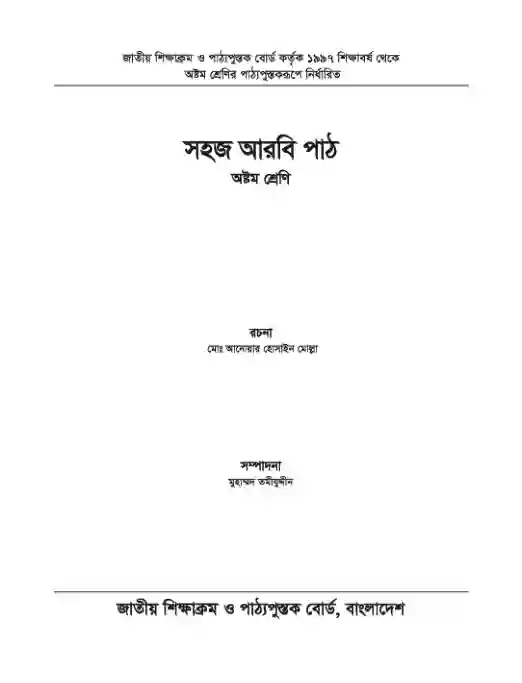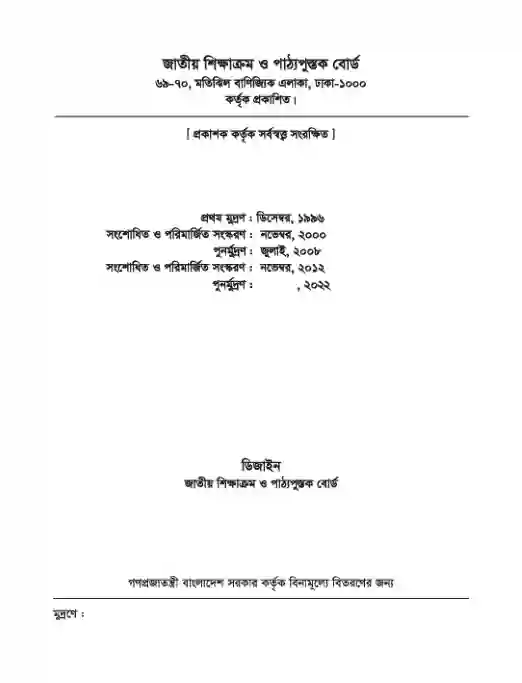 Book Description
The NCTB Arabic Textbook for Class Eight (অষ্টম শ্রেণি) is a comprehensive textbook designed by the National Curriculum and Textbook Board (NCTB) of Bangladesh. Published in 1997, this textbook is specifically tailored to provide a simple and easy-to-understand Arabic curriculum for students of the eighth grade.
Edited by prominent linguist and educationist Mougdha Samada, this textbook follows the guidelines set by the NCTB and adheres to the national curriculum of Bangladesh. The book covers a range of topics and lessons, carefully crafted to develop students' Arabic language skills and proficiency.
The NCTB আরবি Textbook for Class Eight is divided into several chapters, each focusing on a specific aspect of the Arabic language. While the exact chapters and their titles are not provided, the book covers various key areas including vocabulary, grammar, reading comprehension, and writing skills. The comprehensive content aims to provide students with a strong foundation in Arabic and enable them to communicate effectively in the language.
The textbook is a result of extensive research and revision, with the first edition published in 1996 and subsequent revisions and updates made in 2000, 2008, and 2011. It is officially approved by the National Curriculum and Textbook Board of Bangladesh, ensuring its alignment with the educational standards of the country.
With its clear explanations, engaging exercises, and carefully structured lessons, the NCTB আরবি Textbook for Class Eight is an invaluable resource for students, teachers, and anyone interested in learning Arabic. It offers a comprehensive and effective approach to mastering the Arabic language, making it an essential tool for students studying Arabic in the eighth grade.