---
NCTB কৃষিশিক্ষা (Agricultural Science) Book | Class Nine & Ten (নবম ও দশম শ্রেণি) 2023 বই | PDF Download
Updated: 31st July, 2023
---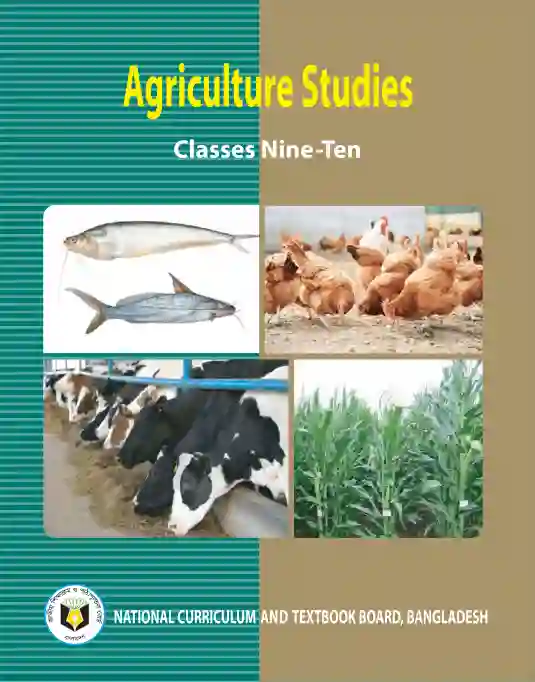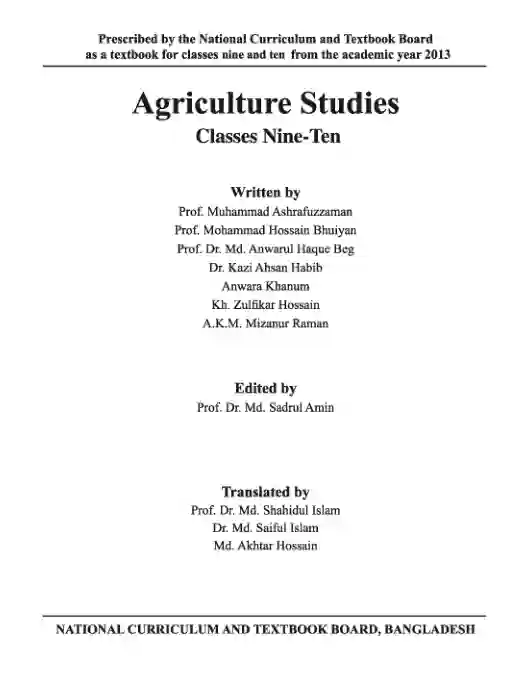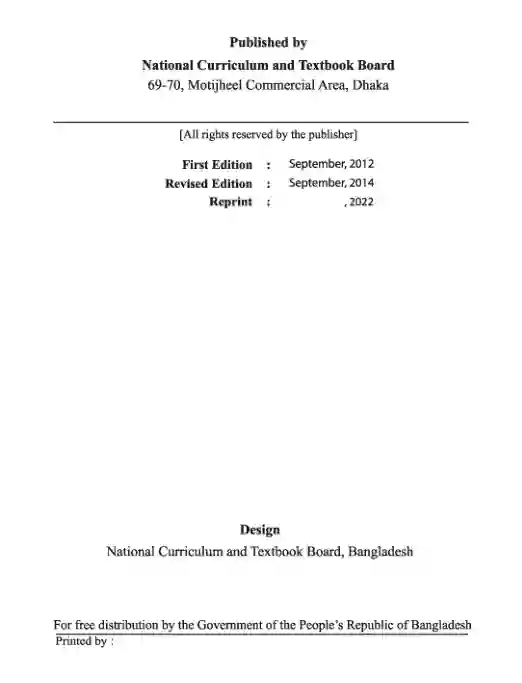 Book Description
"NCTB কৃষিশিক্ষা Textbook for Class Nine & Ten (নবম ও দশম শ্রেণি)" is a comprehensive textbook for agricultural studies in classes nine and ten, prescribed by the National Curriculum and Textbook Board (NCTB) in Bangladesh. This textbook, following the academic year 2013, is written by a team of esteemed authors including Prof. Muhammad Ashrafuzzaman, Prof. Mohammad Hossain Rhuiyan, Prol Dr. Md Anvarul Haque Hcg, Dr. Kazi Ahsan Hnbib, Anvara Khanum Zulfikar Hussain, L.K. M. Mizinur Ramani. It has been edited by Prof. Dr. Md. Sadrul Ainin and translated by Prof. Dr. Md. Shahidul Islam, Mr. Md Suiful Isllii, and Mr. Md Akhtir Hnssiin.
The book, published by the National Curriculum and Textbook Board, covers various topics related to agriculture, agricultural technologies, and agricultural activities. It emphasizes the importance of agricultural technology in modern farming practices and discusses the integration of technology into agricultural activities. The authors explore the evolving nature of agriculture, from being a traditional practice of supplying food at the family level to becoming a professional business opportunity. They highlight the impact of agricultural problems becoming more complex and the innovating high-quality agricultural technologies introduced by scientists.
In this textbook, students will learn about different agricultural activities and technologies, including land preparation, soil features for different crops, soil fertility, soil erosion prevention, and the increasing mechanization of farm work. By the end of the book, students will be able to analyze soil conditions, select appropriate crops based on soil and environment, describe the methods of land preparation, identify causes and types of soil erosion, and understand the harmful effects of erosion.
"NCTB কৃষিশিক্ষা Textbook for Class Nine & Ten (নবম ও দশম শ্রেণি)" is an indispensable resource for students studying agriculture in classes nine and ten, providing them with a comprehensive understanding of agricultural practices and technologies.
Table of Contents (if available)
Chapter One: Agricultural Technology
Agricultural activities and agricultural technology
Importance of agricultural technology
Evolution of agriculture as a business
Agricultural problems and complexity

Innovations in agricultural technologies

Chapter Two: Land Preparation

Soil features for different crops
Methods of land preparation
Analyzing the necessity of land preparation
Soil erosion causes and prevention
Effects of erosion on agriculture
(Note: The provided information does not include a detailed table of contents, so the above table of contents is a sample representation based on the topic mentioned in the given information.)